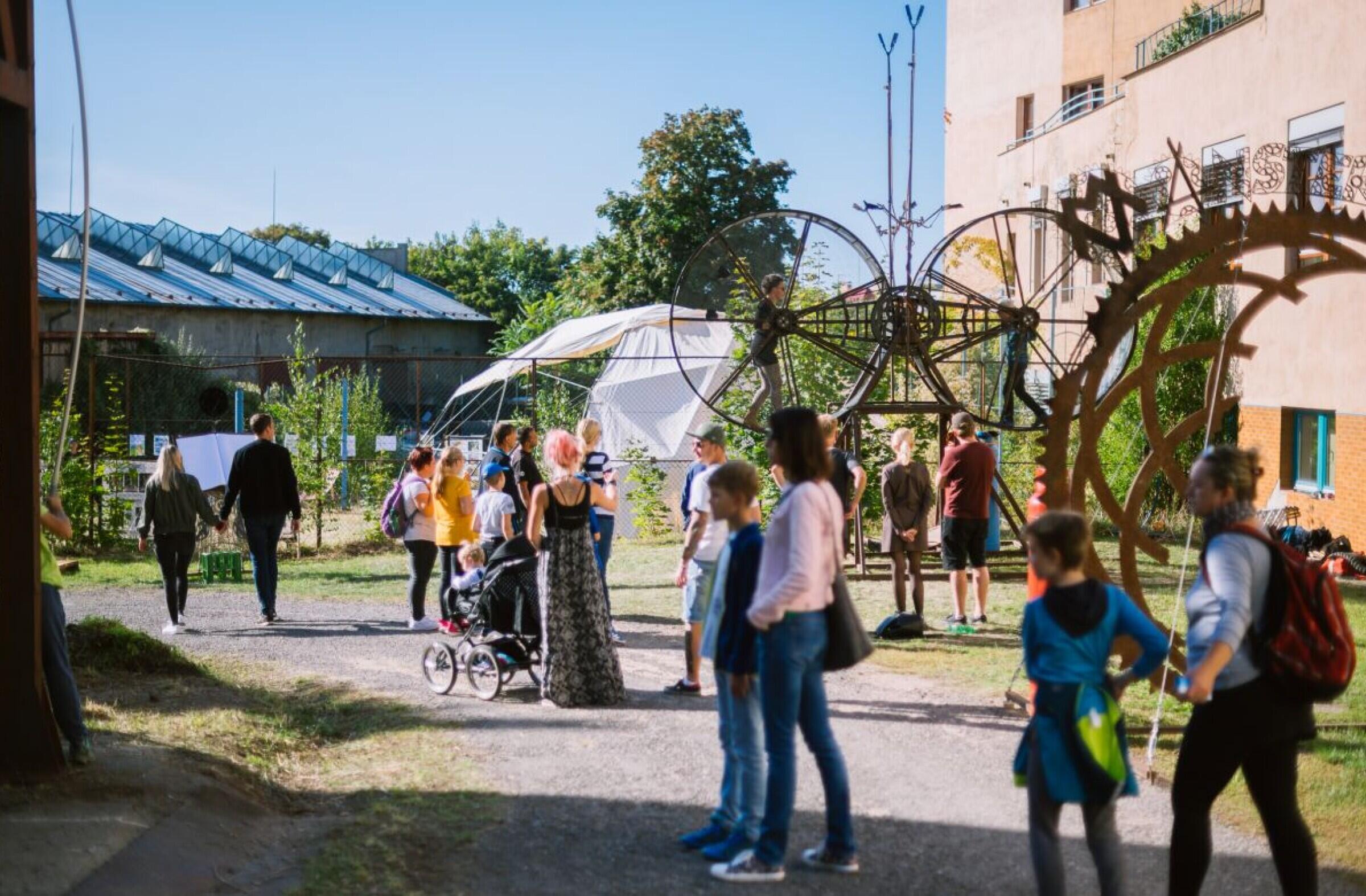 Submit your projects to grant calls for civil society and road safety! We want to promote neighbourhood relations and activities, intergenerational knowledge transfer, and the development of the form and safety of public space.
We are aware that active people are the drivers of social life and interpersonal relationships. Thanks to the activities of associations and communities, public spaces come alive, nature is cleaner or we remember our traditions.
That's why this year we are launching the Here I am at Home challenge aimed at supporting an active civil society. Within the framework of the grant, we want to support, among other things, the organisation of community events such as concerts, street festivals, festivals or activities that will help with mapping history and recalling regional traditions through which people can get to know each other and further develop social ties. Supporting the development of public spaces, such as revitalising and equipping public gardens, community spaces, building nature trails or resting places, is an integral part of this..
Applications will be accepted until 31 May and applicants can apply for a grant of up to CZK 100 000.
If a project has the potential to make a major contribution to community life or the development of public space, organisations have the chance to receive a grant of up to 1 mil. CZK and project mentoring for successful project management.
Another area we will support is traffic safety. Improving it is a long-term priority of ours and the VIZE 0 Platform, which was founded by the Kooperativa Foundation.
That is why we are jointly announcing a grant call that will focus on community activities and education in the field of traffic safety, searching for dangerous places and collecting data. This area is especially intended for non-profit organisations, schools or municipalities and their contributory organisations. Applications will be accepted until 31 May
The call will also target the development of transport infrastructure safety. Municipalities will be able to receive a contribution for road construction, traffic signing or other infrastructure measures that will contribute to improving the safety of all road users. Even those municipalities that are at the very beginning of the implementation process have a chance. The grant will help kick-start infrastructure improvements, either by supporting the creation of project documentation or through consultation with our traffic experts. Projects to improve transport infrastructure can be submitted until 30 June.
Applications are submitted exclusively online via the Grantys system: www.nfsa.grantys.cz.
For more information on all current grant calls of the SKODA AUTO Endowment Fund and the conditions of support, please visit the Grants section.
back to news